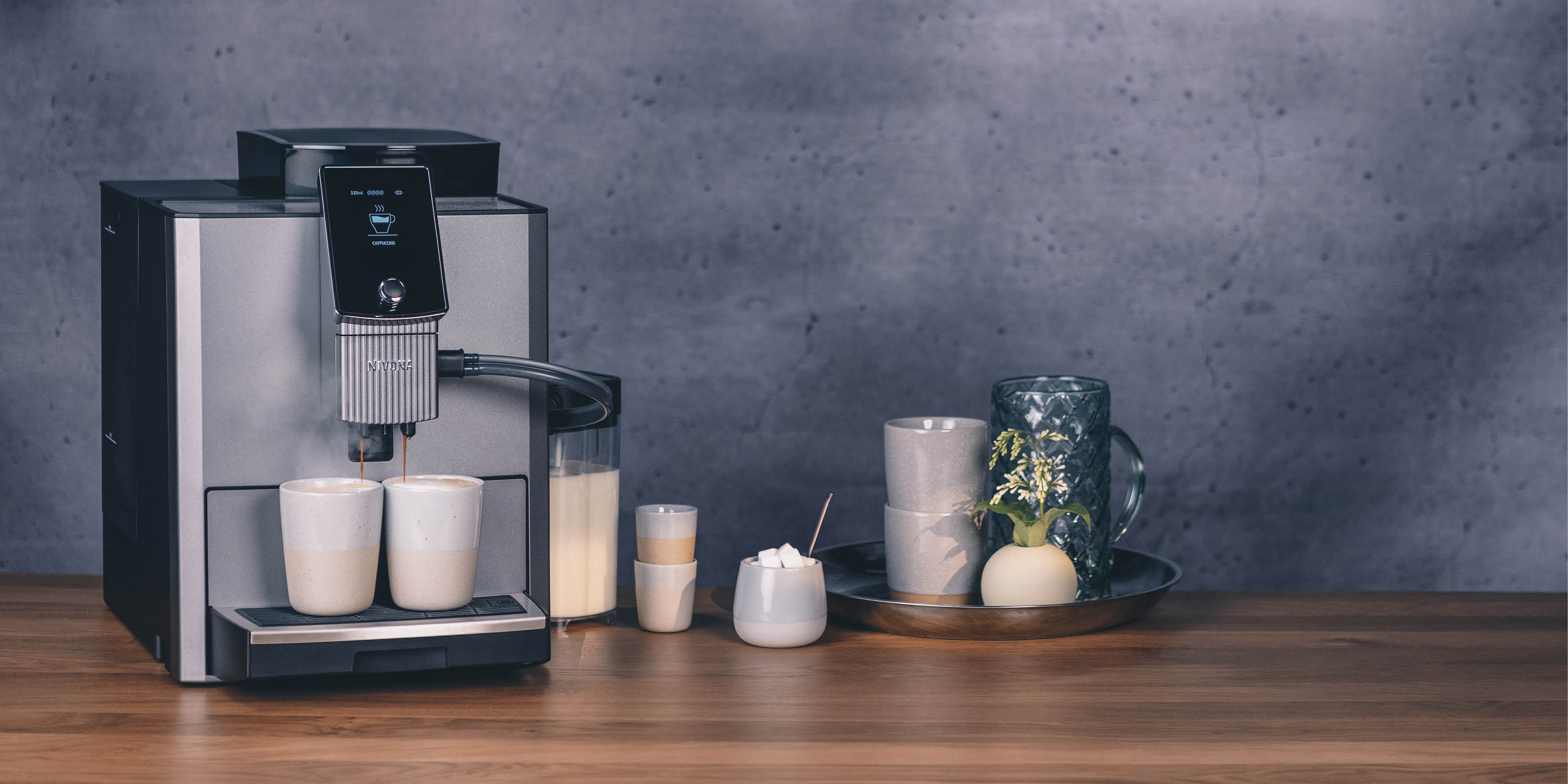 Fast, reliable and productive

With the NICR 1040 you get the most reliable member of staff for your coffee-making, with exceptionally easy cleaning, thanks to the new milk hose..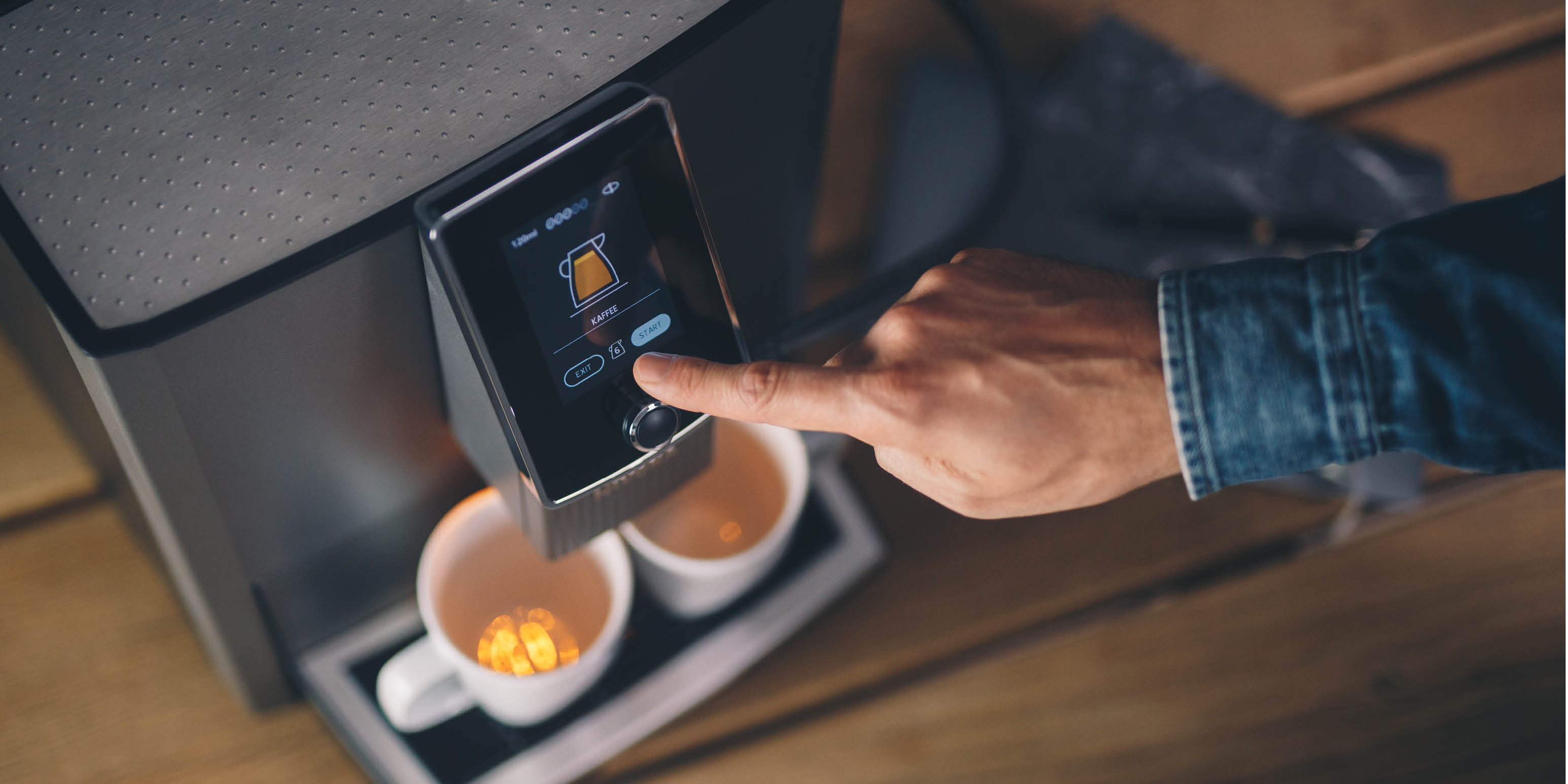 Officer with an allowance

The NICR 1040 is optimised for use in offices, workshops and wherever there are a lot of people who like coffee at work, thanks to its very large water tank and very large bean hopper.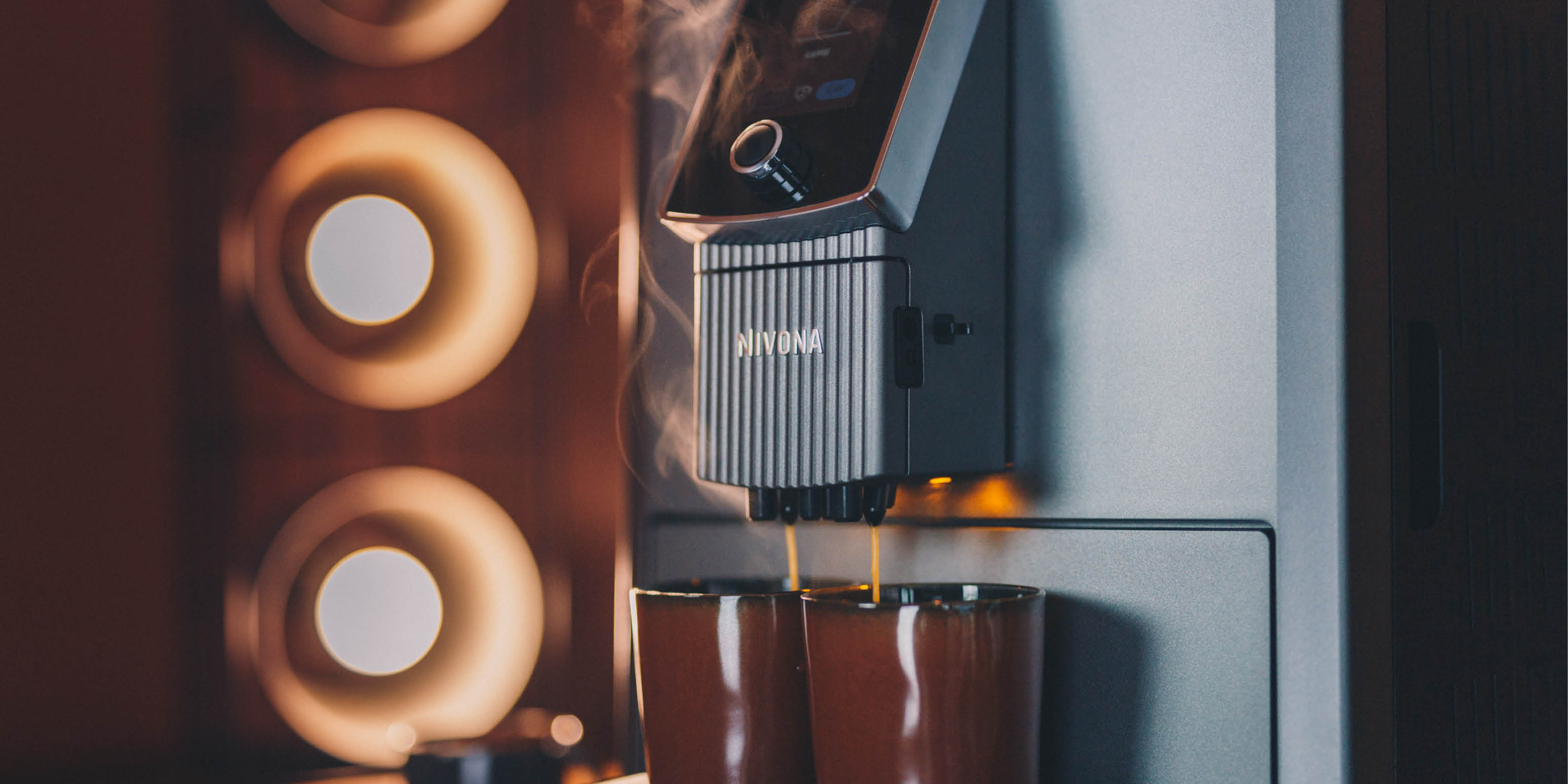 In case you ever want more

The NICR 1040 comes with the Quick Profile for fast coffee dispensing and the quantity function, so that you can have plenty of coffee quickly, in meetings and workshops

Your coffee machine for the office: the NICR 10'40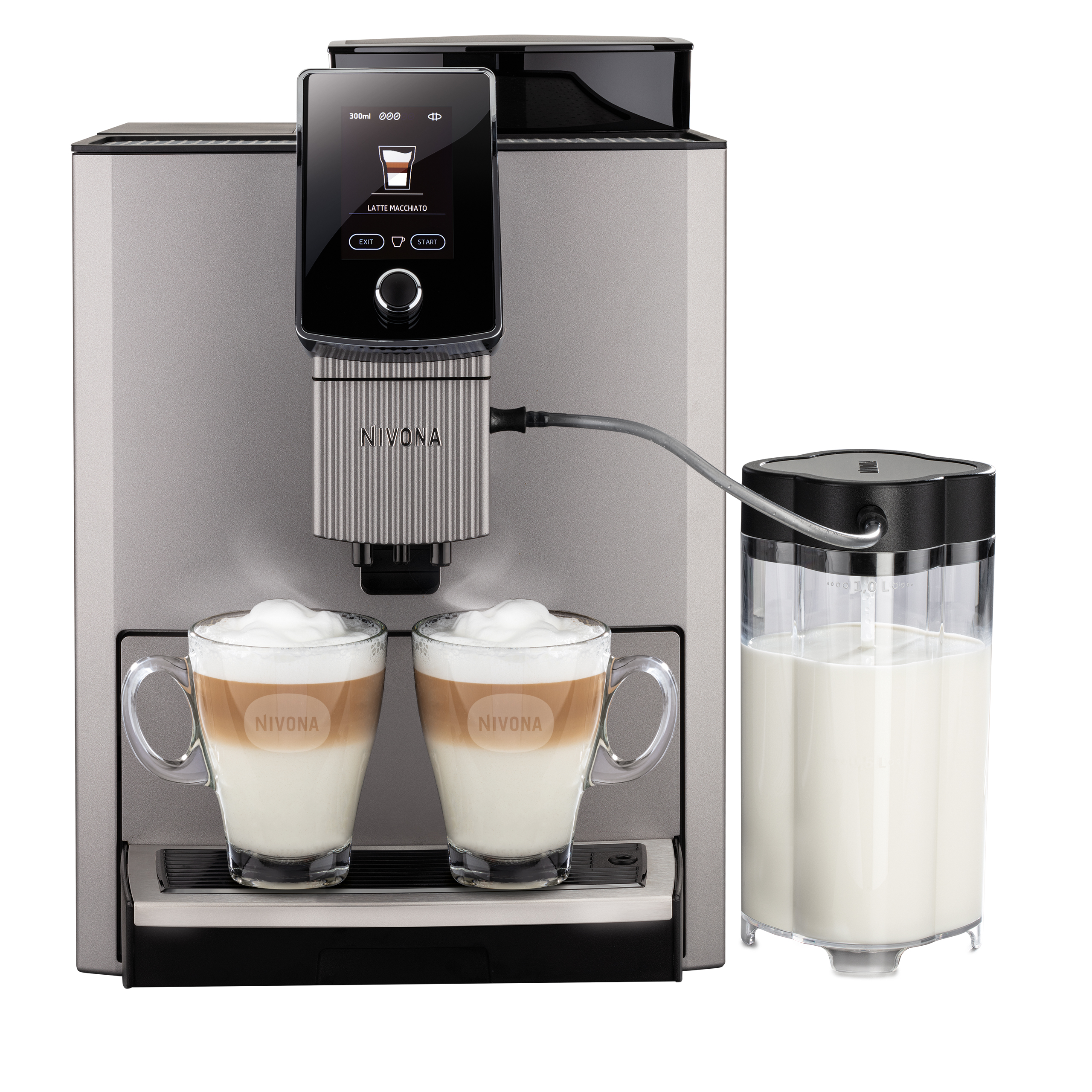 NICR 1040 CafeRomatica fully automatic espresso machine
We're all running smoothly at work - just not when it comes to coffee? Our NICR 1040 eliminates this performance deficit. Thanks to easy operation and cleaning as well as an extra-large bean hopper and water tank. Optimally designed for the office. Add to this our new milk hose for convenient cleaning with easyclean+ (included in the scope of delivery, of course) and the quantity function for when meetings take longer. In addition, the quick profile quickly delivers a lot of coffee at the touch of a button. Everything for enjoyable working hours.
Product highlights of the NICR 10'40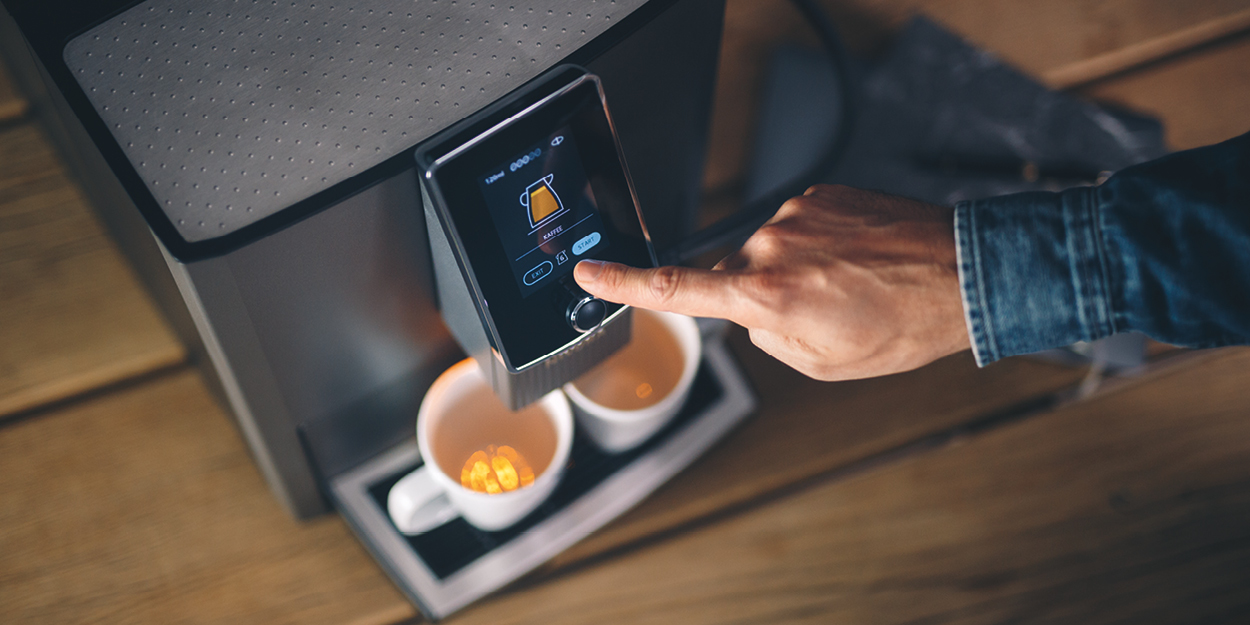 Quick-Profil and quantity function
To make the office coffee machine exceptionally fast, we developed the Quick Profile, a fourth profile in our Aroma Balance System, for faster coffee dispensing with no compromise on taste. In addition, the volume function means that several cups of coffee can be dispensed at once, or even a whole pot – in case the meeting ever goes on for longer.

Double milk hose and easyclean+

If you don't have a designated person in your company to clean the coffee machine, you can breathe a sigh of relief: this was a particular focus of ours for the NICR 1040, when we were developing the different features. Obviously things at the coffee machine have to be quick. The next meeting is waiting, the deadline is pressing… Who has a long time for cleaning? With the double milk hose and easyclean+ it can be done at the touch of a button, without reconnecting the milk hose after getting a cappuccino. Simply start the frother and that's it! Whatever the pressing deadline, this really is something that anyone can manage.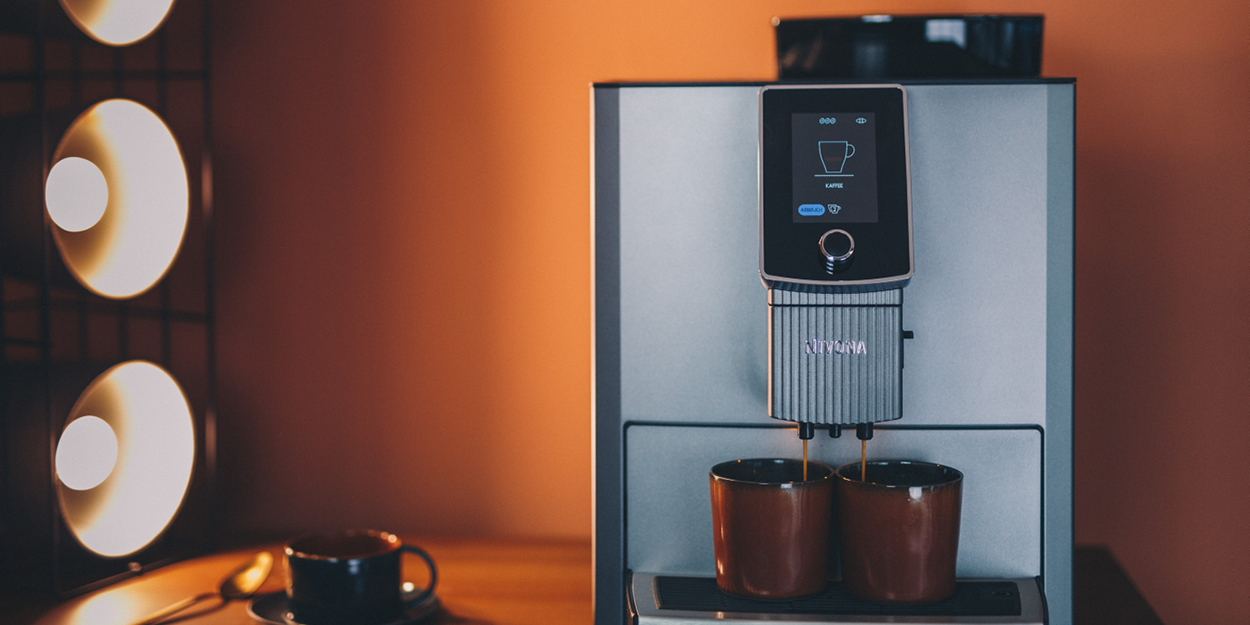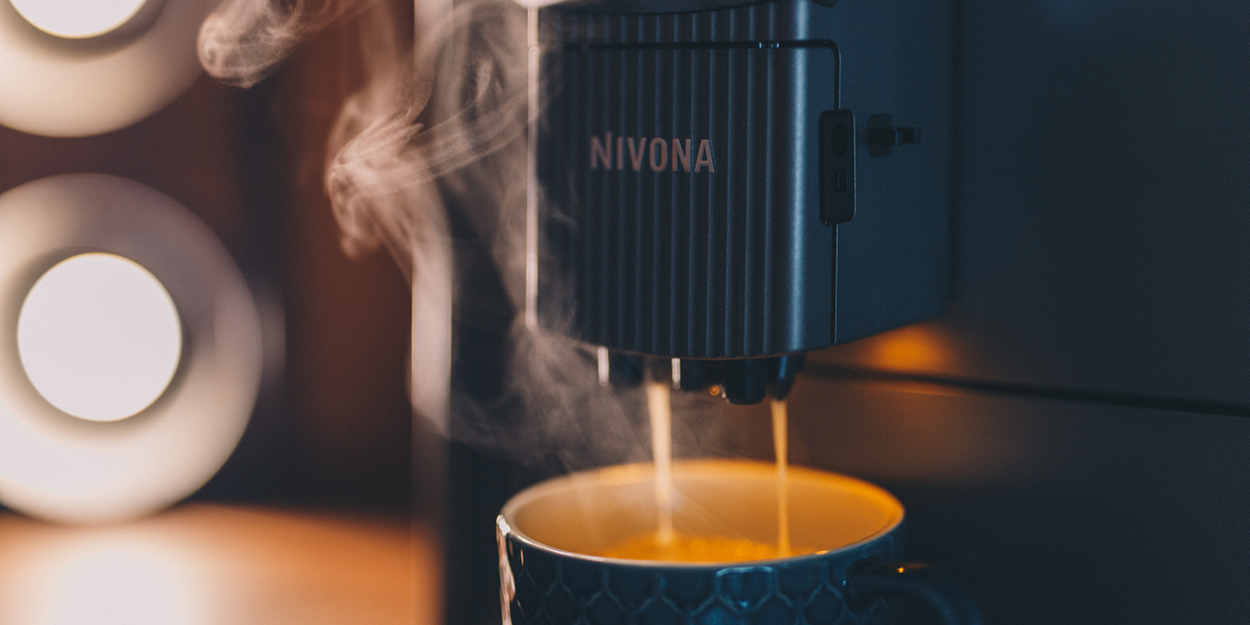 Designed for 60 to 65 cups per day

There is nowhere that needs so many cups of coffee at once and so quickly as in the office, which is why we developed the NICR 1040 precisely for these requirements. With the free office package including two services, the warranty is extended up to 65 cups per day. In addition, with the NIZB 410, the already very large bean hopper can be enlarged to hold 1 kilogram of coffee beans. Furthermore, the water tank can hold up to 3.5 litres of water. Included in the delivery contents: our NIMC 1000 milk container.

Already special in the standard model

All NIVONA fully automatic coffee machines have the following functions - and many more.
Adjustable grind size

The grind size has an impact on the flavour of the coffee. With NIVONA, a controller allows you to adjust the grind size to suit the respective coffee beans. If the coffee beans are darker, set a coarser grind size on your NIVONA; if the coffee beans are lighter, set it to be finer. Caution: adjust the grind size only during grinding!
ECO-mode/0-watt-mode
Highly energy-efficient: ECO mode switches on when the NIVONA is not in use and reduces the temperature of the thermoblock. This means the machine uses less electricity. You can also set your NIVONA to switch itself off after a certain time, so stops using any electricity at all.
15 bar pump pressure
We can let you in on a secret: 15-bar pump pressure is the maximum pressure. All NIVONA machines can achieve this. But what you need isn't the highest pressure: you need the right pressure to brew the respective coffee recipe. (A good espresso needs a significantly lower pressure than 15 bar.) All machines from NIVONA can do this.
Automatic maintenance programmes for descaling and cleaning
Our claim: everything as simple as possible. This also includes descaling and cleaning your NIVONA. The automatic maintenance programmes conveniently guide you through the processes, so that you gain a perfectly clean NIVONA with minimum effort.
16 coffee variations with the 10' series
Espresso
Small, black and strong
"My coffee" memory locations
NICR 1040 18
Taste the difference, with your local retailer.
Do you also know the one for home?
NIVONA offers you not only coffee pleasure for your office with the NICR 10'40. Get unique coffee moments at home. Discover the wide range of fully automatic coffee machines, where your next favorite coffee machine is also included. Because we work entirely to your taste.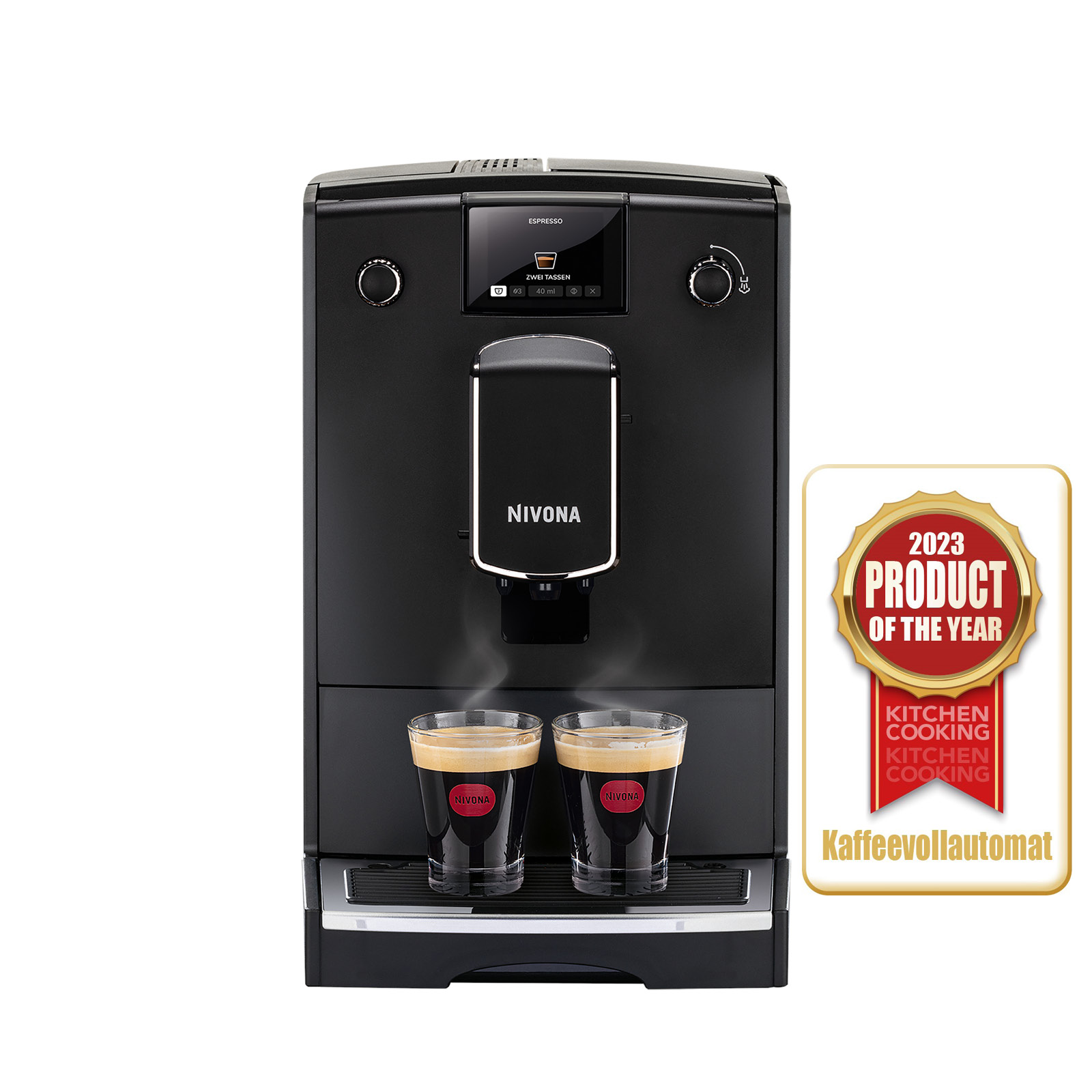 NICR 690 Cafe Romatica fully automatic espresso machine
The series for those who want a cappuccino: the NICR 690 from this series impresses with its elegant design in black and, thanks to the manual EASY SPUMATORE, with unique milk foam. Compared to its predecessor, we have now packed the SPUMATORE into the spout of this machine. So all it needs is that special twist. With the milk valve, you can conjure up lattes like in Tuscany. And cleaning is as easy as possible - but as thorough as necessary. Discover now.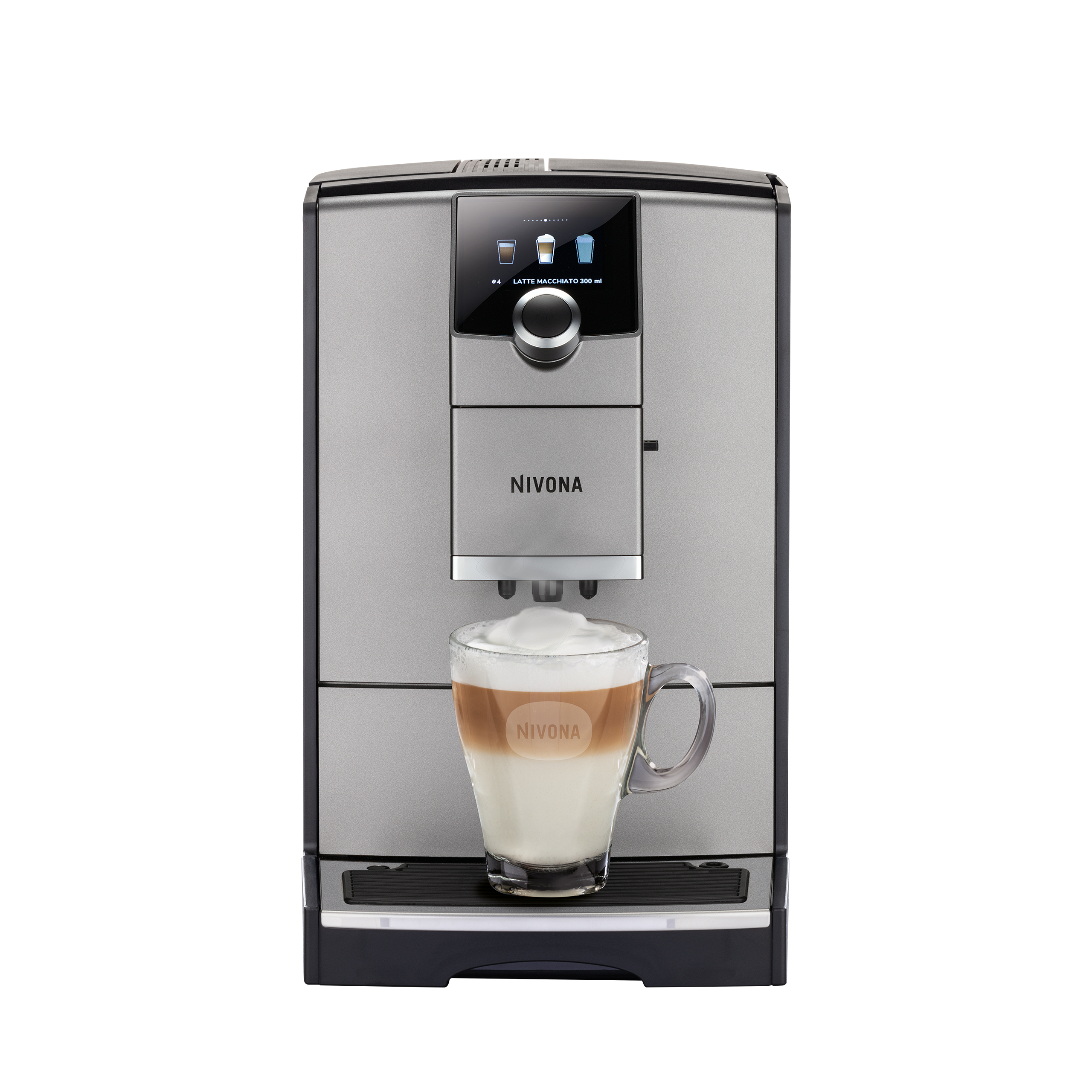 NICR 795 CafeRomatica fully automatic espresso machine
The quality of a portafilter at the touch of a button. That's what we promise. Because our 7-series brings you this enjoyment as conveniently as possible - even for a cup of cappuccino or latte macchiato. Thanks to the OneTouch option. This means: connect the milk, press the button, enjoy the cappuccino. With easy cleaning of the milk system. And with our NICR 795 in a high-quality titanium design.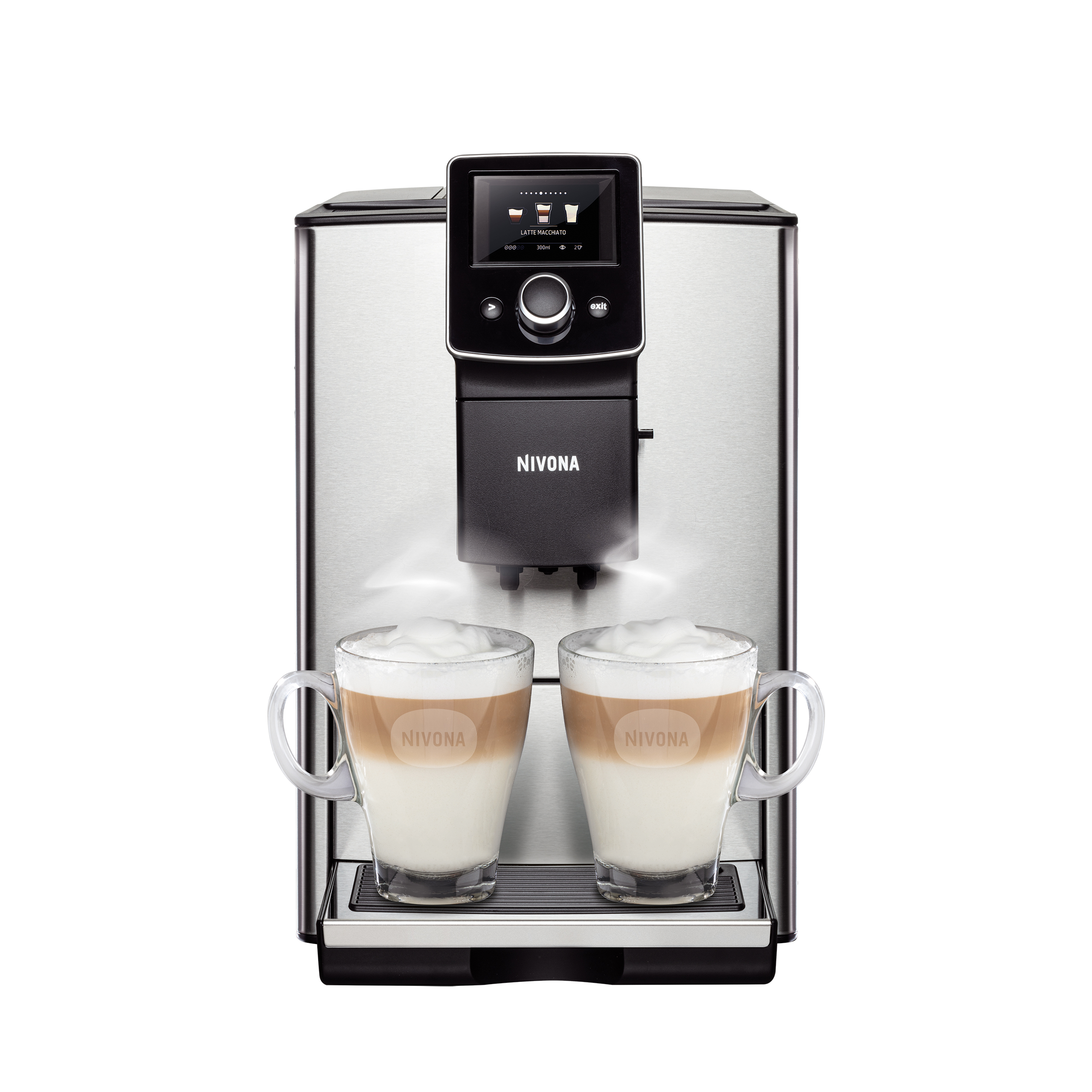 NICR 825 CafeRomatica fully automatic espresso machine
Who wouldn't want to enjoy a good cappuccino in company? Just relax and taste unique milk foam. With our 8-series, you can get cappuccino and latte macchiato at the touch of a button, even for two cups. With the aroma features, you get even more out of your favourite coffee beans. Simple and intuitive. As if there were a little barista in the machine working for you. And with the NICR 825 with stainless steel front.
Discover the NIVONA range