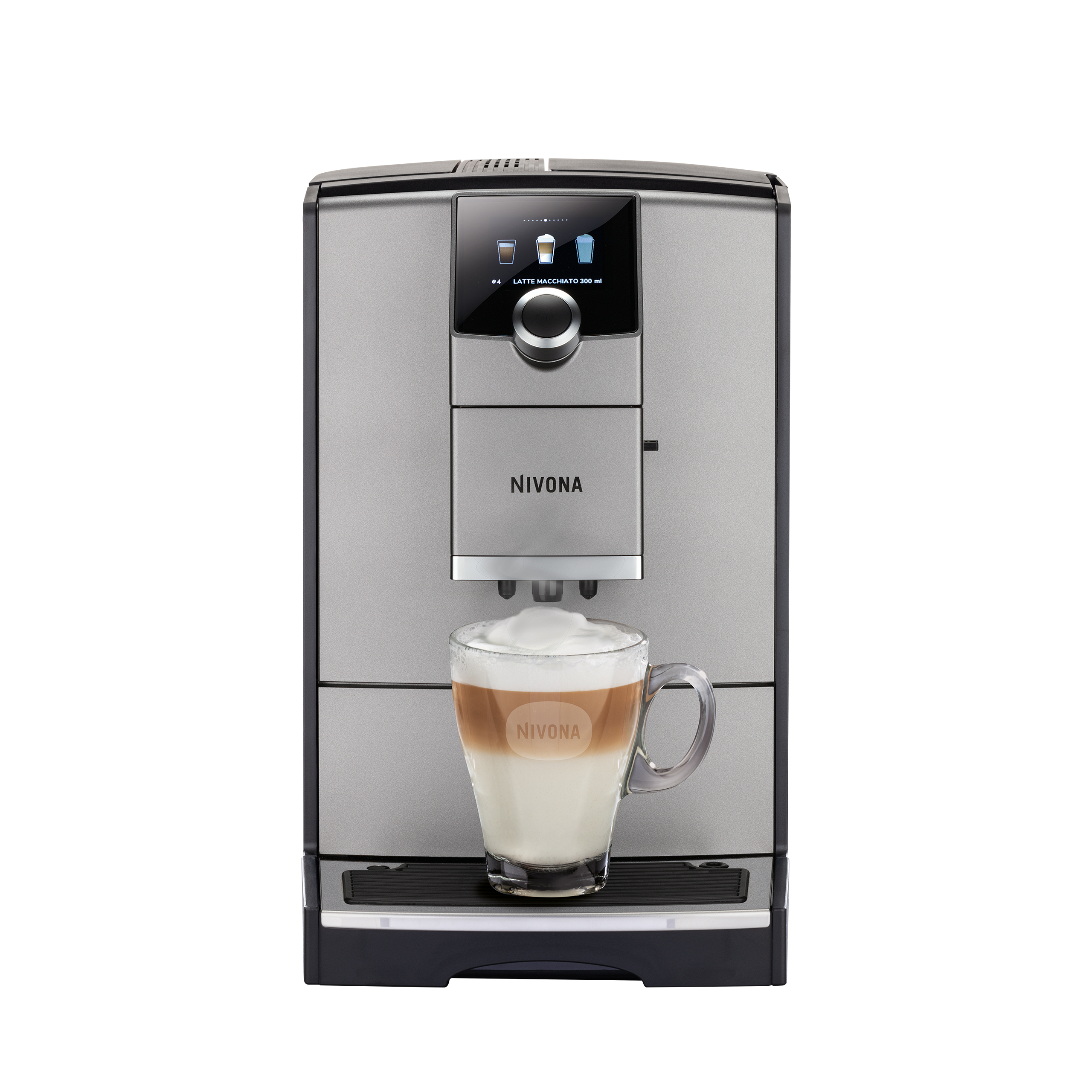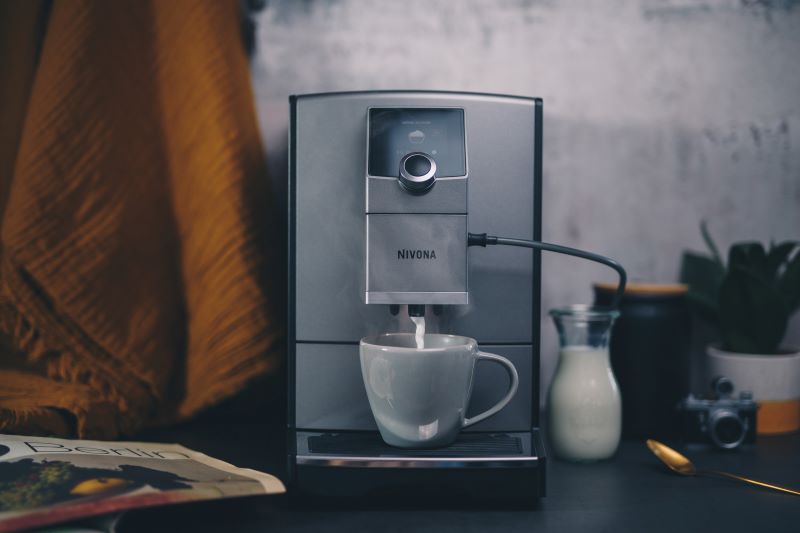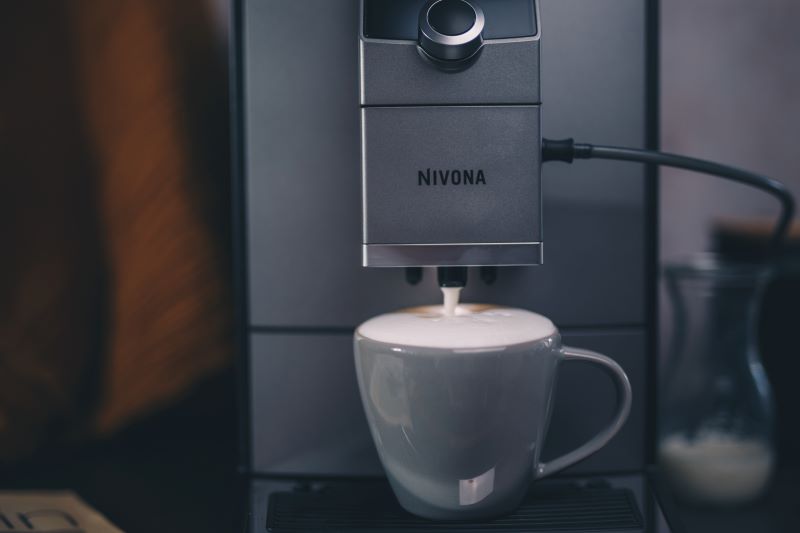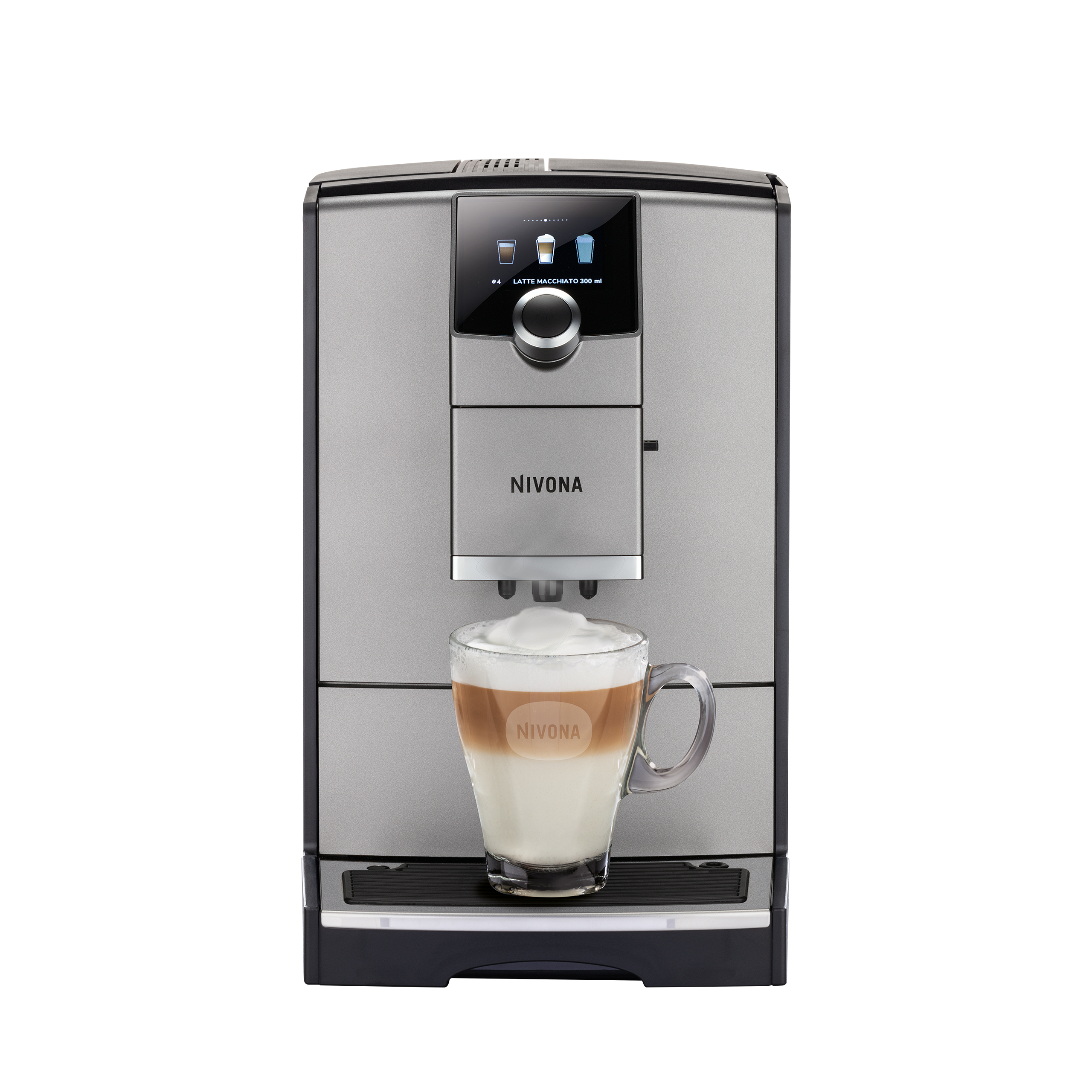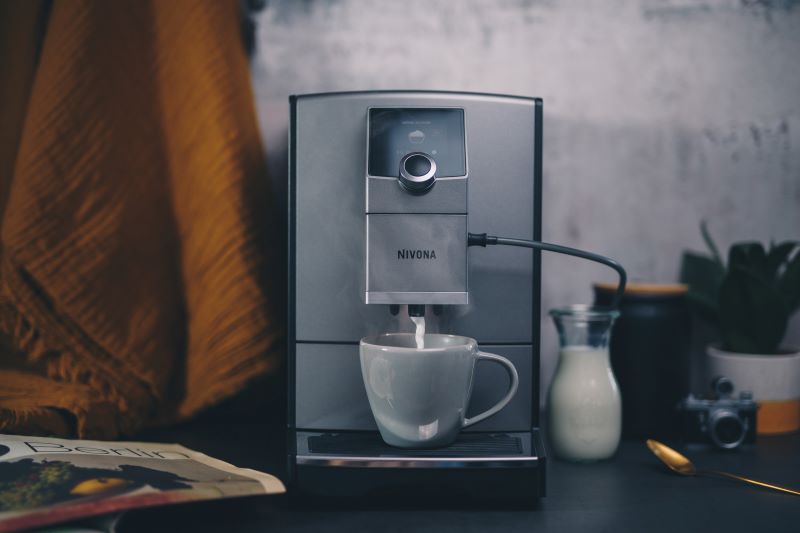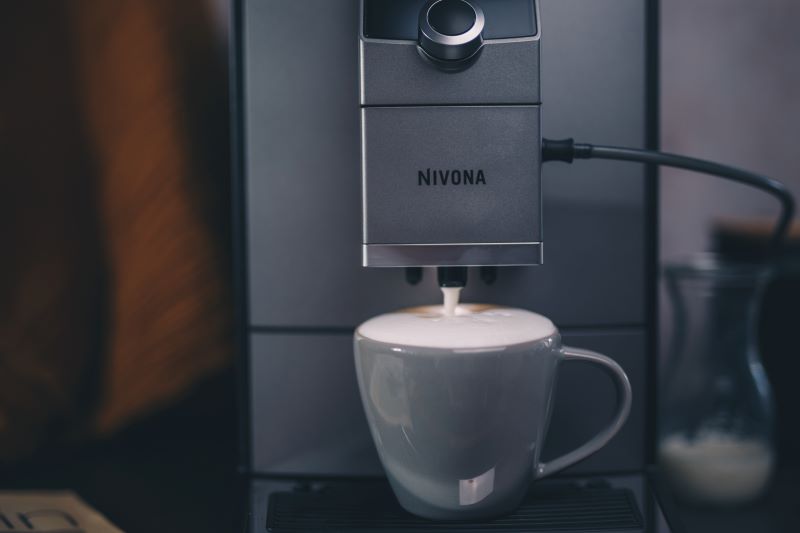 NICR 795 CafeRomatica fully automatic espresso machine
300700795
The quality of a portafilter at the touch of a button. That'...
Product details
Product number:
300700795
The quality of a portafilter at the touch of a button. That's what we promise. Because our 7-series brings you this enjoyment as conveniently as possible - even for a cup of cappuccino or latte macchiato. Thanks to the OneTouch option. This means: connect the milk, press the button, enjoy the cappuccino. With easy cleaning of the milk system. And with our NICR 795 in a high-quality titanium design.
9 coffee variations with the 7-series
"My coffee" storage spaces
NICR 790 5
NICR 795 5
NICR 796 5
NICR 799 5
Taste

the difference. With your local retailer.
Everything that makes coffee even better

Coffeeness writes
"The people from Nuremberg not only elicit the chocolate and cocoa accents from my coffee beans; they also manage to obtain fresh, citrus notes. That is normally something only a portafilter can do."
What our customers say
"A really brilliant machine, and the customer service is even better. Totally friendly, super-fast processing, and very accommodating. We are so happy, we would like to give even more stars. The absolute best!"
Katharina via Google
What our customers say
"When my little Nivona came home, I started talking to it straight away, and it told me it had been lovingly and carefully examined by the specialist team in Franconia, and then completely painlessly, gently and carefully put back together into my old little Nivona."
Andreas via Mail
Discover other NIVONA models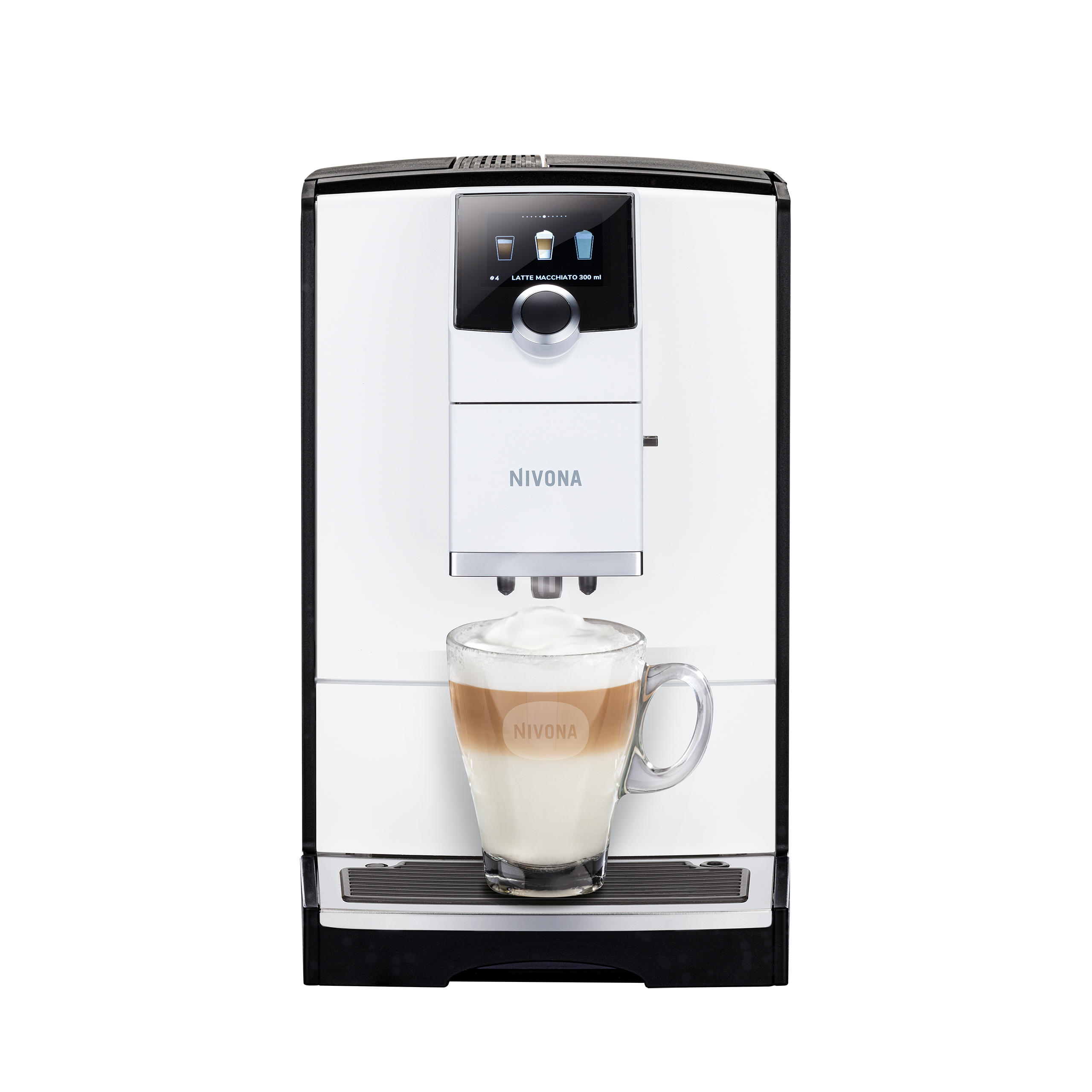 NICR 796 CafeRomatica fully automatic espresso machine
Black on white: Our NICR 796 combines clear design and is thus an eye-catcher in every kitchen. And like all models in the 7 series, it also makes cappuccino and latte macchiato at the touch of a button. For special moments of enjoyment. And to ensure that there are many of these moments, cleaning the milk system is convenient and easy. Bring the pleasure of Italy into your home.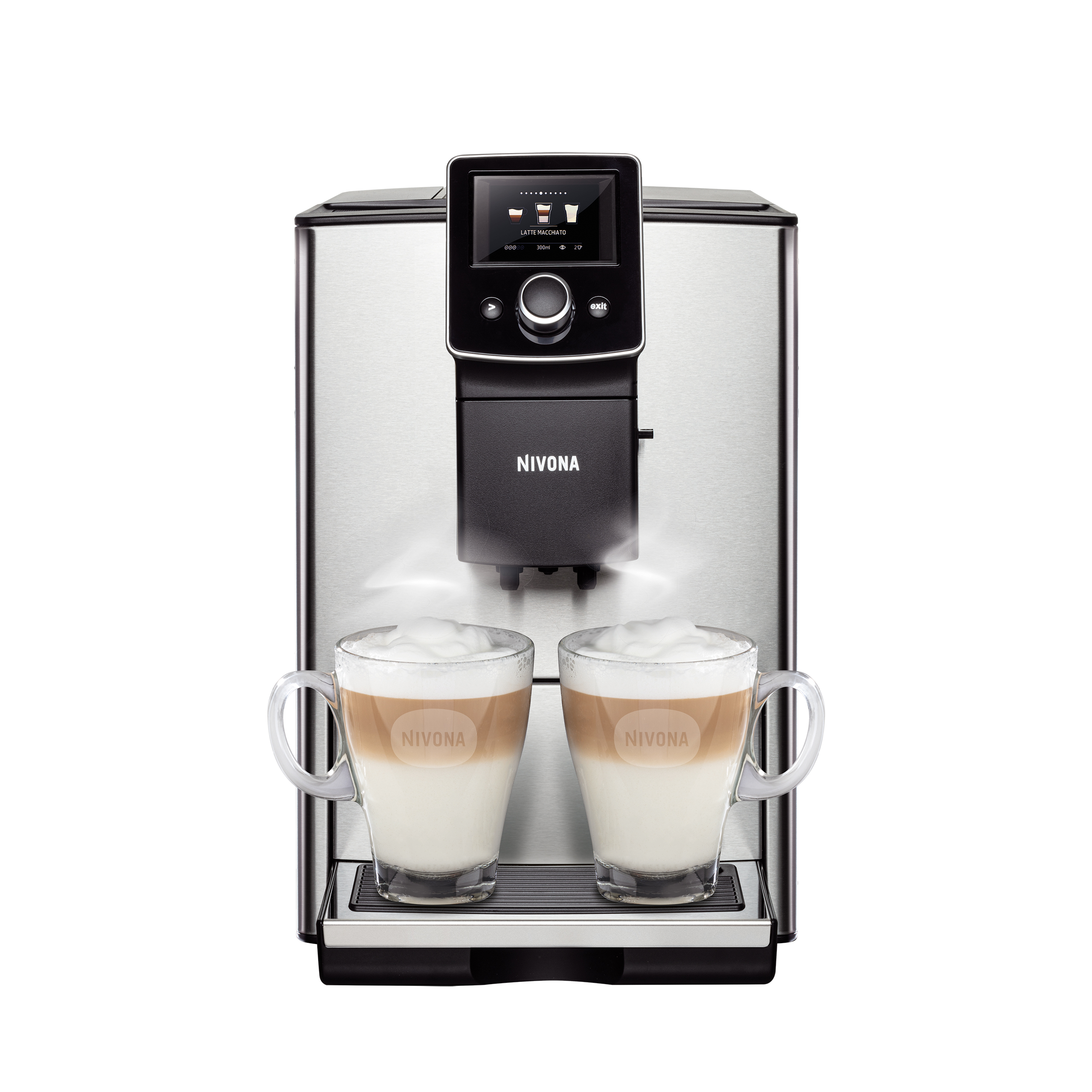 NICR 825 CafeRomatica fully automatic espresso machine
Who wouldn't want to enjoy a good cappuccino in company? Just relax and taste unique milk foam. With our 8-series, you can get cappuccino and latte macchiato at the touch of a button, even for two cups. With the aroma features, you get even more out of your favourite coffee beans. Simple and intuitive. As if there were a little barista in the machine working for you. And with the NICR 825 with stainless steel front.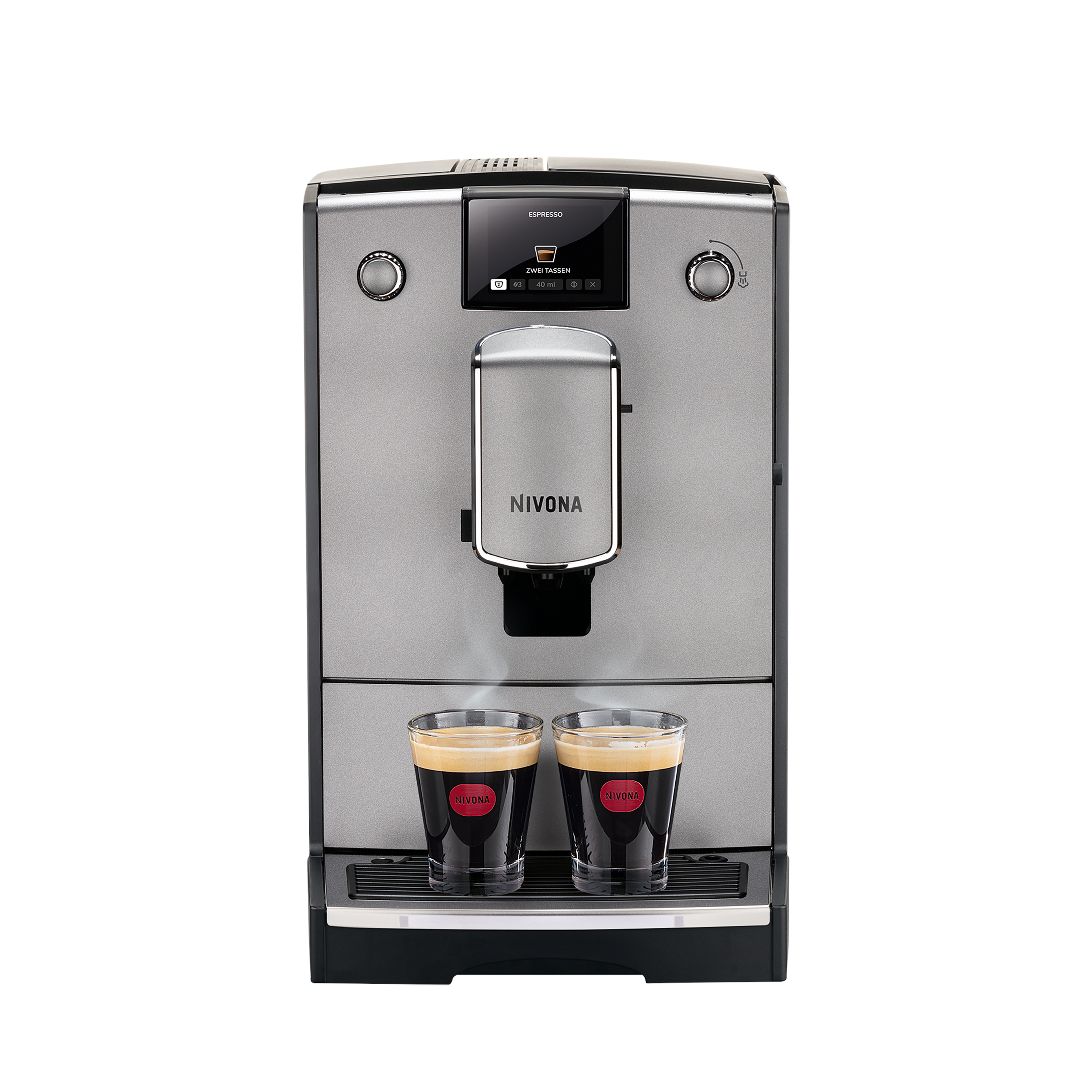 NICR 695 Cafe Romatica fully automatic espresso machine
The one with the special twist: With our 6-series, you get the introduction to our aroma technology at home. Thanks to the Aroma Balance System, you can directly influence the brewing process. Both models also come with the manual EASY SPUMATORE in the spout. For unique milk foam. Quick and easy to clean by turning the knob. The NICR 695 also comes with the classic design in titanium.